E-Commerce Website Development, E-Commerce Website Development Services in Mumbai, E-Commerce Website Development Services in Navi Mumbai,merce Website Designing Company in Navi Mumbai, E-Commerce Website Designing Company in Mumbai, E-Commerce Website Development Services in Vashi,E-Commerce Website Development Services in Panvel
E-Commerce Website Development Services in Bandra,E-Commerce Website Development Services in Andehri,E-Commerce Website Development Services in India, E-Commerce Website Development Services in Mexico, E-Commerce Website Development Services in Bangalore,E-Commerce Website Development Services in USA
E-Commerce Website Development Services in Ukraine, E-Commerce Website Development Services in United Arab Emirates, E-Commerce Website Development Services in United Kingdom, E-Commerce Website Development Company in Chennai,E-Commerce Website Development Company in Pune, E-Commerce Website Development Company in USA, E-Commerce Website Development Company in United Kingdom
Why You Need It And How We Can Help You Get It.
Pinacle Web India is a web development company providing the best e-commerce website development services in Mumbai, India. Our goal is to create visually appealing websites that cost less and provide a smooth and efficient experience to the user.
The internet has completely changed how we shop, connect and run a business. Every company now has a million potential customers they can reach by just creating a webpage. Hence, it has become essential for businesses to have a professional e-commerce website just to stay relevant and compete with others.
At Pinacle Web India, we understand that your website is more than just a virtual store. It is a reflection of your brand, and for many, the first impression they will have of you. That's where our E-Commerce Website Development Services come in to establish your online presence.
Why Choose Pinacle Web India for E-Commerce Website Development Services
Pinacle Web India is a capable organization with proven results and happy clients. Here are a few reasons why you should go with us for your web development needs.
Expertise: We have a team of web designers who are highly skilled and experienced in e-commerce site development. We have successfully delivered e-commerce websites for a variety of businesses.
Some of the projects we have worked on come from the following industries:
Steel and Metal
Real Estate
Immigration
Education
Pharma industry
Interior & Exterior
Computer Accessories
Marine
Automobile
Food & Agro
Electrical
Medical
Beauty & Saloon
Banking & Financial Sector
Insurance
Hospitality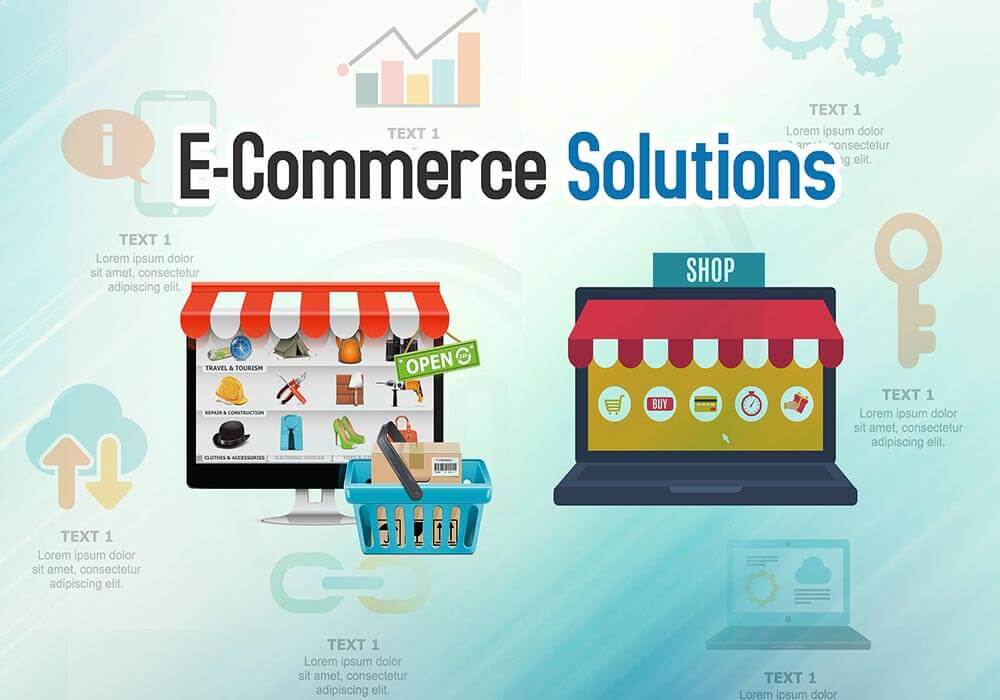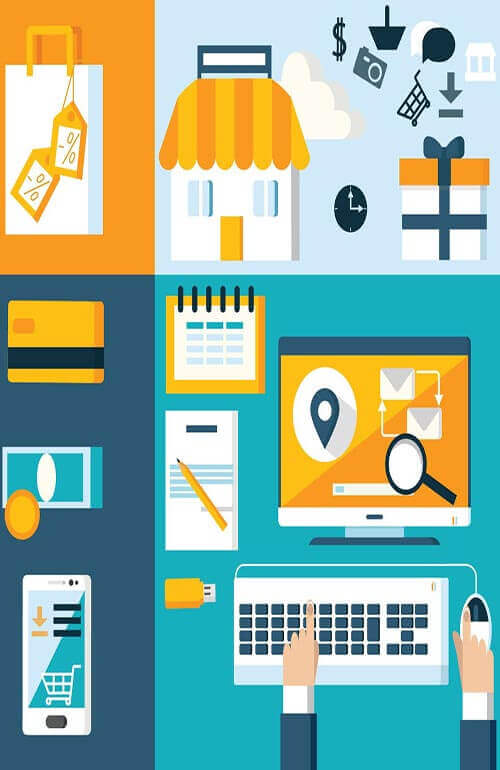 Custom Designs: As an e-commerce development agency, we understand every project has different requirements and needs. That's why we don't go for one-size-fits-all designs. Our e-commerce web developers have the ability to come up with unique designs that align with the client's vision.
Our team is also proficient in WordPress or Magento website development.
User experience: User experience is our top priority so that customers have a smooth experience while shopping on your website. All our designs are also responsive and mobile-friendly, so people can access your store from any device.
Security: Security is obviously paramount in e-commerce website designing. We implement strong security features to protect your customer's information and build trust in your brand.
Scalability: As your business grows, so should your website. We make scalable e-commerce websites that can adapt to your changing needs.
Our Services
Best E-Commerce Website Design: Our designers create visually appealing e-commerce sites that are engaging and convert visitors into customers.
E-Commerce Website Development: We use the latest technology to create rich websites with features like shopping carts, product catalogues, etc.
Content Management: You can conveniently manage your products, change prices, etc. with our easy-to-use CMS (Content Management System).
Payment Gateway Integration: We integrate a variety of payment gateway integrations, ensuring secure transactions for your customers.
SEO Optimization: You can improve your website's visibility on search engines and drive organic traffic with our SEO services.
Reach Out to Us
Pinacle Web India is an e-commerce website development company located in Mumbai, India. (providing services in Mumbai, India).
At Pinacle Web India, we can meet all your website needs like web development, designing how your website looks, getting hosting and domain names, and a variety of digital marketing services as well.
We'll work closely with you to turn your vision into a reality by revamping your website to another level. Contact Pinacle Web India today to start working on your dream e-commerce website or just schedule a free consultation.
People also search for
E-Commerce Website Development, E-Commerce Website Development Services, E-Commerce Website Development Services in India, E-Commerce Website Development Services near me, E-Commerce Website Development Company, E-Commerce Website Development Company in India, E-Commerce Website Development Company near me, E-Commerce Website Development Agency, E-Commerce Website Development Agency in India, E-Commerce Website Development Agency near me, Best E-Commerce Website Development Services, Best E-Commerce Website Development Services in India, Best E-Commerce Website Development Services near me, Top E-Commerce Website Development Services, Top E-Commerce Website Development Services in India, Top E-Commerce Website Development Services near me, Corporate E-Commerce Website Development Services, Corporate E-Commerce Website Development Services in India, Corporate E-Commerce Website Development Services near me, Best E-Commerce Website Development Company, Best E-Commerce Website Development Company in India, Best E-Commerce Website Development Company near me, Top E-Commerce Website Development Company, Top E-Commerce Website Development Company in India, Top E-Commerce Website Development Company near me, Corporate E-Commerce Website Development Company, Corporate E-Commerce Website Development Company in India, Corporate E-Commerce Website Development Company near me, Best E-Commerce Website Development Agency, Best E-Commerce Website Development Agency in India, Best E-Commerce Website Development Agency near me, Top E-Commerce Website Development Agency, Top E-Commerce Website Development Agency in India, Top E-Commerce Website Development Agency near me, Corporate E-Commerce Website Development Agency, Corporate E-Commerce Website Development Agency in India, Corporate E-Commerce Website Development Agency near me
For more information
Contact us at: pinaclewebindia@gmail.com / +91-8433561656