Logo Designing Graphic Designing, Logo Designing Graphic Designing Services in Mumbai,Logo Designing Graphic Designing Services in India,Logo Designing Graphic Designing Services in Vashi,Logo Designing Graphic Designing Services in Panvel,Logo Designing Graphic Designing Services in Bandra,Logo Designing Graphic Designing Services in Andheri
Logo Designing Graphic Designing Services in Hyderabad,Logo Designing Graphic Designing Company in Mumbai , Logo Designing Graphic Designing Company in India,Logo Designing Graphic Designing Company in Vashi,Logo Designing Graphic Designing Company in Panvel,Logo Designing Graphic Designing Company in Bandra,Logo Designing Graphic Designing Company in Andheri
Logo Designing Graphic Designing Company in United Arab Emirates , Logo Designing Graphic Designing Company in United Kingdom
Are you looking for logo designing services for your brand? Look no further. Pinacle Web India is one of the best logo designing company in Mumbai, India specialising in corporate and business logo design.
Why Choose Pinacle Web India for Logo Designing?
At Pinacle Web India, we understand the importance of a well-made logo. It is the symbol of your business and oftentimes the first impression for potential clients. Our team of experienced graphic designers specialize in creating professional logo designs that not only look great but also deliver your message effectively.
As a logo design agency, we have created graphic design logos for many industries like
Steel and Metal
Real Estate
Immigration
Education
Pharma industry
Interior & Exterior
Computer Accessories
Marine
Automobile
Food & Agro
Electrical
Medical
Beauty & Saloon
Banking & Financial Sector
Insurance
Hospitality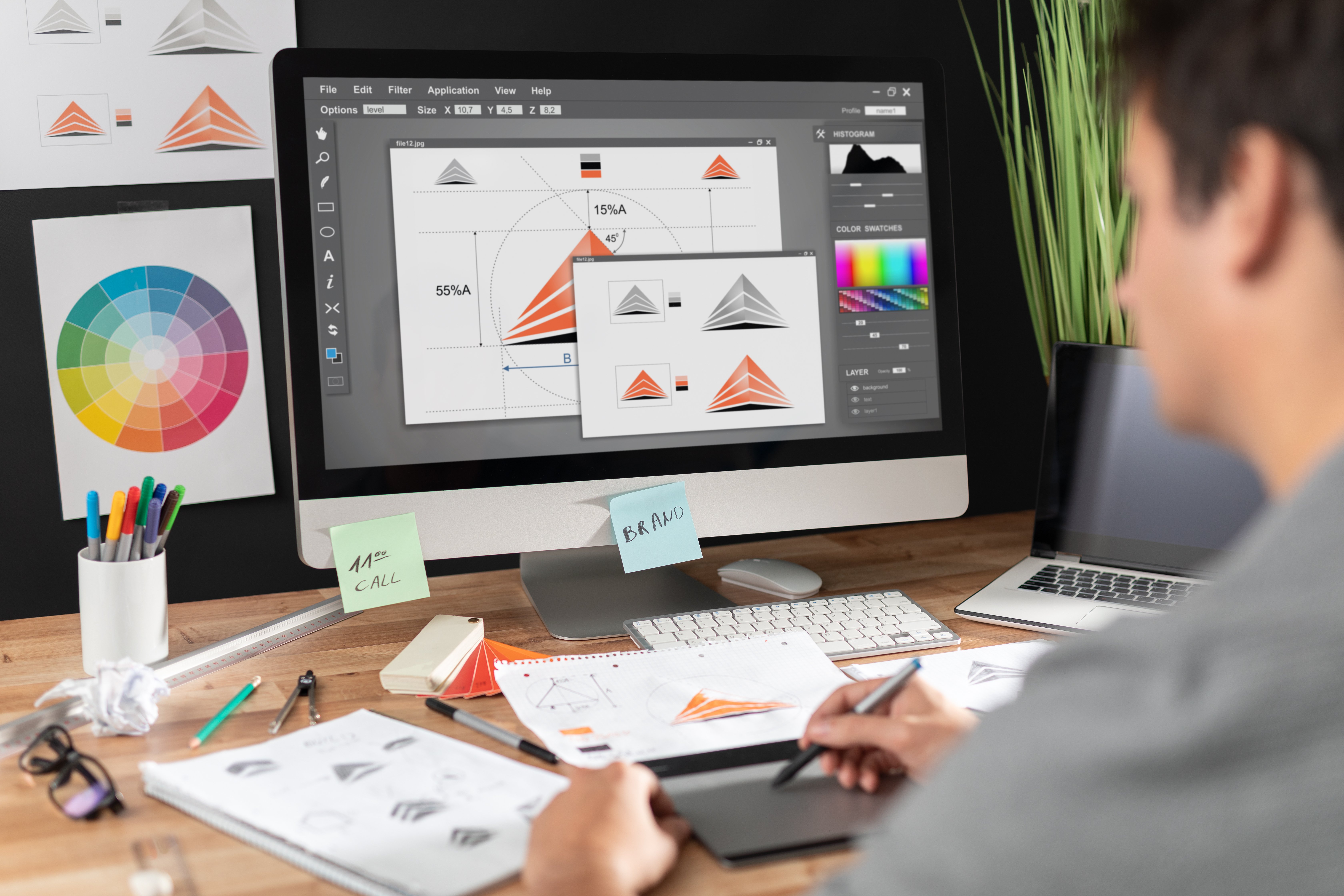 Here is the reason you have to proceed with that thought:
Creativity: Our graphic designers are all about fresh ideas, striving to make your logo one of a kind.
Customised Designs: We believe that one size doesn't fit all. Each design we create is tailored specifically to fit the brand image of the particular business.
Budget-Friendly: Our logo services are priced modestly without compromising on quality, making them accessible for businesses of all sizes
Timely Delivery: We know deadlines matter. We work hard to deliver on time, without compromising on quality.
Customer Satisfaction: Your satisfaction is our top priority. We'll keep working until you think you have got the best logo design.
Reach Out to Us
Pinacle Web India is a top logo designing company providing its services in Mumbai, India. We provide logo design services like corporate logo designs, company logo designs, brand logo designs, etc.
Contact Us now to get started on your graphic design today.
People also search for
Logo Designing, Logo Designing Services, Logo Designing Services in India, Logo Designing Services near me, Logo Designing Company, Logo Designing Company in India, Logo Designing Company near me, Logo Designing Agency, Logo Designing Agency in India, Logo Designing Agency near me, Best Logo Designing Services, Best Logo Designing Services in India, Best Logo Designing Services near me, Top Logo Designing Services, Top Logo Designing Services in India, Top Logo Designing Services near me, Corporate Logo Designing Services, Corporate Logo Designing Services in India, Corporate Logo Designing Services near me, Best Logo Designing Company, Best Logo Designing Company in India, Best Logo Designing Company near me, Top Logo Designing Company, Top Logo Designing Company in India, Top Logo Designing Company near me, Corporate Logo Designing Company, Corporate Logo Designing Company in India, Corporate Logo Designing Company near me, Best Logo Designing Agency, Best Logo Designing Agency in India, Best Logo Designing Agency near me, Top Logo Designing Agency, Top Logo Designing Agency in India, Top Logo Designing Agency near me, Corporate Logo Designing Agency, Corporate Logo Designing Agency in India, Corporate Logo Designing Agency near me
For more information
Contact us at: pinaclewebindia@gmail.com / +91-8433561656