Pay Per Click Services in Mumbai, Pay Per Click Services in Navi Mumbai, Pay Per Click Services in India, Pay Per Click Services in Vashi, Pay Per Click Services in Panvel, Pay Per Click Services in Bandra, Pay Per Click Services in Andheri, Pay Per Click Services in Australia, Pay Per Click Services in Germany, Pay Per Click Services in Delhi
Pay Per Click Services in USA, Pay Per Click Services in Chennai, Pay Per Click Services in United Arab Emirates, Pay Per Click Services in United Kingdom, Pay Per Click Company in Mumbai, Pay Per Click Company in Vashi
Pay Per Click Company in Panvel,Pay Per Click Company in Bandra, Pay Per Click Company in Andheri, Pay Per Click Company in Kolkata, Pay Per Click Company in USA, Pay Per Click Company in United Arab Emirates, Pay Per Click Company in United Kingdom
Are you looking to boost your business's online presence and drive more traffic to your website? Look no further. Pinacle Web India is a digital marketing company providing one of the best PPC services in Mumbai, India. We are here to help you drive more visitors to your site and grow your business exponentially.
PPC marketing is all about getting the right set of eyeballs at the right time. Let's say you have a fantastic website with amazing products and services, but you aren't getting as many visitors as you would like.
That's where we come in. With our pay-per-click advertising services, you can reach your customers before your competitors do
Why Choose Pinacle Web India for Pay-Per-Click Services
Being a PPC agency, we understand the impact of paid advertising in today's crowded digital world. Our team of professionals excel in creating and managing pay per click advertising campaigns that are adaptable to whatever your goals and requirements are. Here's why you should choose us:
Proven Results: We have a proven track record of successful pay-per-click campaigns that speak for themselves. Our clients have been from various industries like
Steel and Metal
Real Estate
Immigration
Education
Pharma industry
Interior & Exterior
Computer Accessories
Marine
Automobile
Food & Agro
Electrical
Medical
Beauty & Saloon
Banking & Financial Sector
Insurance
Hospitality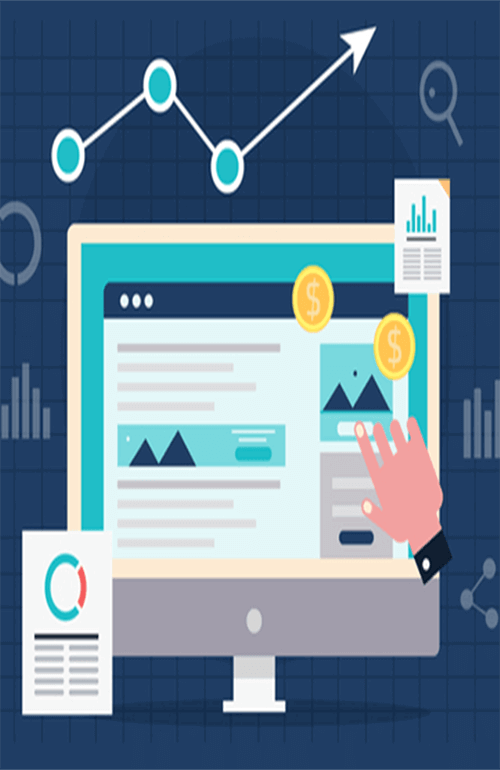 Customized Strategy: No two businesses are the same, and neither should be their pay per click strategies. We'll tailor our approach to fit your goals and expectations so that you reach the people you want to.
Experienced Team: Our team consists of PPC experts who keep up with the latest trends in the industry and best practices.
Transparency: We believe in clear communication and transparency with our clients. You will be receiving regular reports about your PPC advertising campaigns so that you are always in the loop with your progress.
High ROI: We strive for high ROI, making sure you get the most out of your advertising budget.
Our Services
Keyword research: We do in-depth keyword research to find the most relevant and effective keywords for your business strategy and get the most out of your pay per click ads.
Campaign Setup: Our pay per click experts set up campaigns on platforms like Google Ads and Facebook, and optimize them so that you get the best ROI on your spending.
Ad copy creation: We create compelling ad copies, that engage with your audience so that you get higher click-through rates.
Bid management: We manage your lowest and highest bids to ensure you get the best value out of your spending
Ad extensions: We also use proper ad extensions wherever necessary, to provide more information to the user and potentially increase CTR.
A/B testing: We constantly test and tweak different elements in your PPC ad campaign to see what works best and boost its performance.
Conversion Tracking: Measuring your success is essential. We set up conversion tracking so that you can keep up with how your campaign is performing.
Continuous Process: PPC is an ongoing process. We will continually tweak and change your campaigns to keep improving performance and save you money.
We Provide PPC Services For Following Sites:
Google Adwords
Microsoft adCenter©
Hurray! Hunt Marketing
Facebook Advertising
LinkedIn Ads
Reach Out to Us
Pinacle Web India is one of the top PPC agencies in Mumbai, India. Our PPC management services are designed to get the most out of ad campaigns without having to spend a ton of money on them.
Contact Us today to schedule a free consultation.
People also search for
Pay Per Click (PPC), Pay Per Click (PPC) Services, Pay Per Click (PPC) Services in India, Pay Per Click (PPC) Services near me, Pay Per Click (PPC) Company, Pay Per Click (PPC) Company in India, Pay Per Click (PPC) Company near me, Pay Per Click (PPC) Agency, Pay Per Click (PPC) Agency in India, Pay Per Click (PPC) Agency near me, Best Pay Per Click (PPC) Services, Best Pay Per Click (PPC) Services in India, Best Pay Per Click (PPC) Services near me, Top Pay Per Click (PPC) Services, Top Pay Per Click (PPC) Services in India, Top Pay Per Click (PPC) Services near me, Corporate Pay Per Click (PPC) Services, Corporate Pay Per Click (PPC) Services in India, Corporate Pay Per Click (PPC) Services near me, Best Pay Per Click (PPC) Company, Best Pay Per Click (PPC) Company in India, Best Pay Per Click (PPC) Company near me, Top Pay Per Click (PPC) Company, Top Pay Per Click (PPC) Company in India, Top Pay Per Click (PPC) Company near me, Corporate Pay Per Click (PPC) Company, Corporate Pay Per Click (PPC) Company in India, Corporate Pay Per Click (PPC) Company near me, Best Pay Per Click (PPC) Agency, Best Pay Per Click (PPC) Agency in India, Best Pay Per Click (PPC) Agency near me, Top Pay Per Click (PPC) Agency, Top Pay Per Click (PPC) Agency in India, Top Pay Per Click (PPC) Agency near me, Corporate Pay Per Click (PPC) Agency, Corporate Pay Per Click (PPC) Agency in India, Corporate Pay Per Click (PPC) Agency near me
For more information
Contact us at: pinaclewebindia@gmail.com / +91-8433561656